Flowers Beauty Benefits; Everything You Needs To Know
New Delhi: Flowers are beautiful, and they come in so many different types, colours, and sizes that each seems to be a work of art. They are used extensively for beautification, rejuvenation and perfumery. Ancient medicinal practices have always given much importance to the healing properties of flowers beside their spellbinding aromas. This is because many of them have incredible properties that can be used as natural remedies, benefiting us in many ways.
Rose
Used as rose water, face masks, lotions and even night creams, rose is incorporated in several beauty products. With its hydrating and healing properties, roses keep the skin lively and even mends broken blood vessels. Its anti-bacterial properties make it ideal for people with oily and acne-prone skin. Using rose water controls the excess of oil on the skin, while using rose creams and masks helps in getting rid of acne.
Lavender
Famous for its usage as an essential oil, lavender helps in normalizing dry, oily and sensitive skin types, by creating a balance of sebum production. Lavender also helps in providing relief and reducing tension by providing a calming effect to the skin. The flower is full of antibacterial and antiseptic properties, which is the reason why it is included in several face masks and creams.
Chamomile
Chamomile flower is a wonderful flower for all skincare enthusiasts. It contains anti-inflammatory, anti-fungal, antibacterial and antiseptic properties. These qualities help the skin regain its elasticity, reduces redness and also calms the skin down. Chamomile is widely used to make oil and its dry powder is usually used to make skin-calming face packs.
Hibiscus
Known for its exfoliating and skin reviving qualities, the hibiscus is a widely used flower in the beauty world. The flower is loaded with benefits and its usage on skin tones, firms, exfoliates, controls oil production, hydrates and protects the skin against premature aging. Hibiscus oil is also used in several hair oils, as it helps in replenishing the scalp and promotes hair growth.
Jasmine
Jasmine is a suitable plant to unclog and clear the skin pores. The flower is packed with antioxidants and is also used for anti-ageing treatments. It is also known to hydrate and soften the skin, which is why the wax of this flower is used in manufacturing several beauty products.
Marigold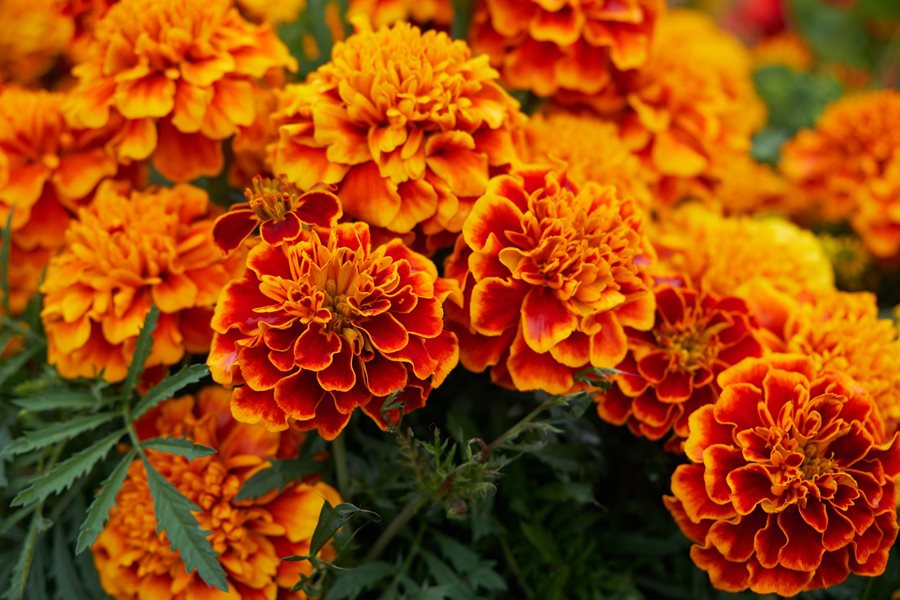 A widely available flower in India, the marigold has its own set of beauty benefits. The flower is also known as calendula and its oil is widely used all over the world. Calendula oil has anti-inflammatory properties and helps in reducing acne spots and marks. You can also use the oil on insect bites to soothe and relieve the pain.