Exceptional Gift Ideas For Your Someone Special On Propose Day
New Delhi: Valentine's Day is inching closer with many planning to express love to their significant others for the occasion. If you are planning to propose a special someone this Proposal Day, then do it in style with these amazing gift ideas.
Flowers
Flowers speak the language of love in the most beautiful manner. So while you propose the love of your life, let gorgeous flowers take them under the spell of love and make them smile with a yes on their lips. The ravishing flowers will become the witness of the wonderful start of your love life and fill it with beauty and fragrance.
Heart-shaped Cake
All things associated with love are mushy and romantic. And nothing beats the charm of a heart-shaped cake with 'I Love You' or 'Will You Be Mine?' written on it. If thinking to propose your long-time girlfriend for marriage on Propose Day, then we assure a guaranteed yes with a heart-shaped cake in her favorite flavor. It will melt in her mouth simply and delight her taste buds to the core.
Propose Wall Clock
If you are in search of unique ideas to propose your crush, then make it creative by gifting him/her a trendy propose wall clock. It will declare your infinite love for them in a beautiful manner. In future, every look at that clock will bring back the memories when you two embarked together in this wonderful journey of love.
Personalised Cushion & Mug Combo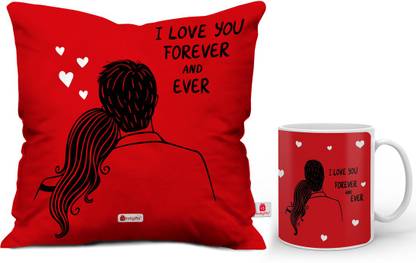 If your girl is not a huge fan of flowers or romantic gifts, then propose her with a personalised cushion and mug combo with a personal love message or quote printed on them. The cushion will offer her the much-needed comfort of your love and she can enjoy her tea or coffee in style in that mug.
Adorable Teddy Bear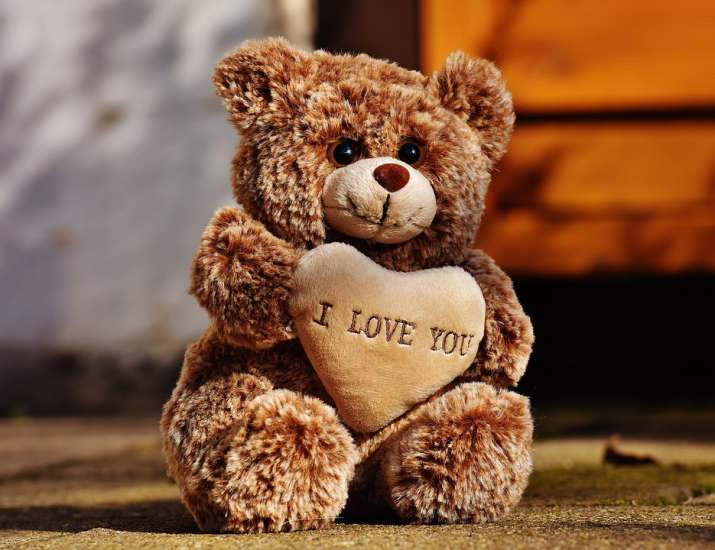 Soft toys have always been the prime choice of lovers to express their feelings. Propose the man or woman of your dream with an adorable teddy bear to show how much he/she means to you. Their heart will melt at the first sight of the cute teddy and they couldn't help but say yes to your proposal.