BMC Announces 25 Covid-19 Test Centres In City
Bhubaneswar: As Odisha's capital sees a significant surge in Covid-19 cases, The  Bhubaneswar Municipal Corporation (BMC) on Sunday announced that the Covid test facility has been made available for people in 25 urban primary health centres (UPHCs) and urban community health centres (UCHCs) in the city.
According to BMC sources, citizens can avail the testing facility at the centre every day between 9 am and 11.30 am and 5 pm and 7 pm. Besides, the Covid test facility is also available between 8 am and 2 pm in Capital Hospital.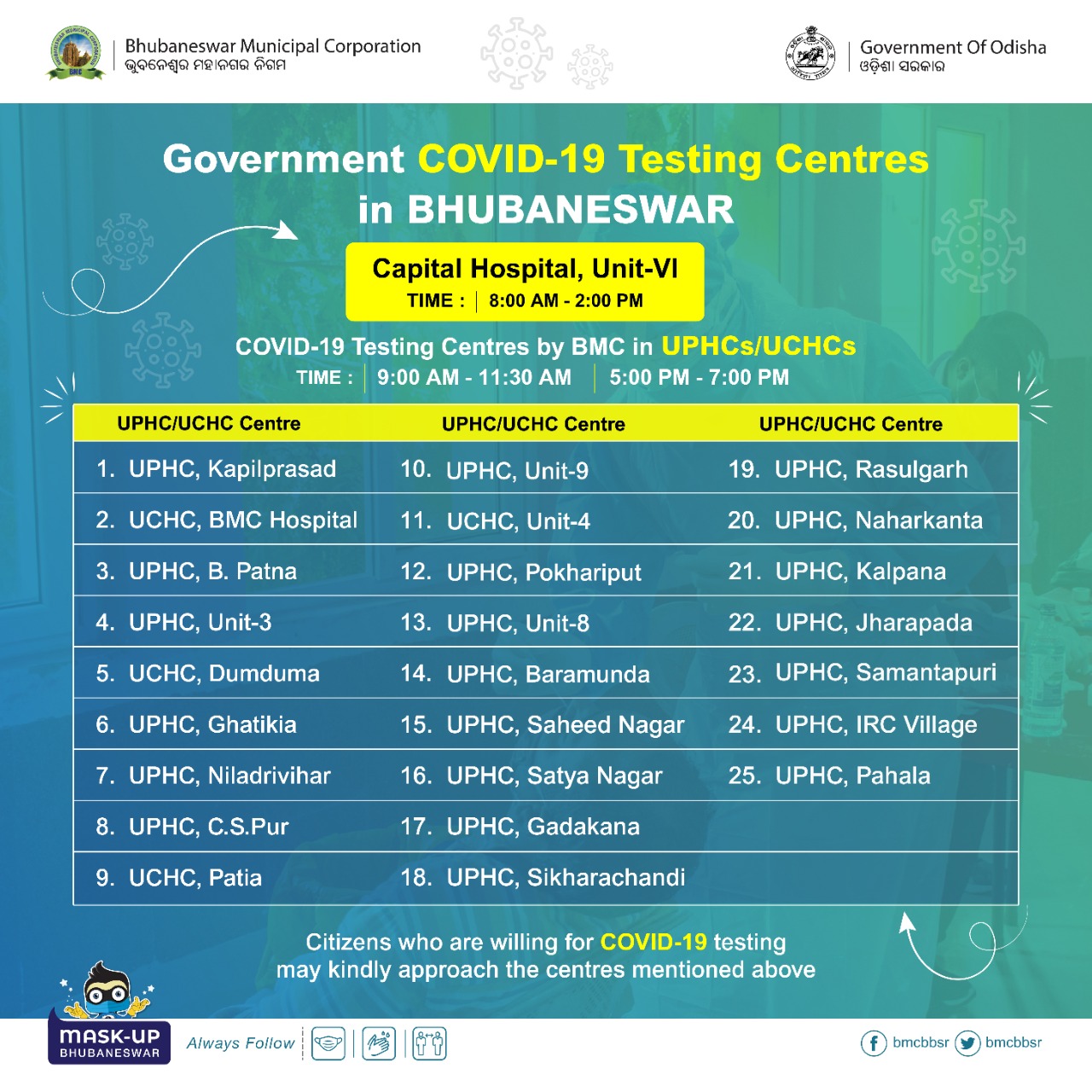 The civic body shared the list of the COVID19 testing centres on its Twitter and said, "Get yourselves tested if you have any symptoms."
Meanwhile, Odisha today witnessed it's recent highest single-day spike in Covid-19 cases with 346 persons testing positive for the virus.