Best 4K Smart TVs Under Rs 40k In India
New Delhi: New Delhi: Are you looking for a TV that can deliver the most nuanced performance without shedding a ton of money, then in this article, you will find the best smart tv under 40000.
Acer 4K Ultra HD Android Smart LED TV (₹24,999)
This 4K Smart device is the entry-level TV in our category and can be an excellent choice for people. It provides an output of 3840×2160 resolution without any hefty investment and an acceptable Refresh Rate of 60Hz at this price range.
The 178 Degree wide viewing angle shows incredible colours even when viewing it off-angle. At this price range, having 3 HDMI ports with one of them supporting the ARC(ARC uses an HDMI cable to send audio from a TV back to a receiver or soundbar) is a pretty sweet deal to ignore.
You get a pretty bassy and loud sound with 30 Watts Output with Acer's Pure Sound 2.0 technology to ensure you get the best audio experience out of your soundbar and the cherry on the top is that at this price, you are also getting Dolby Audio support for an immersive audio experience when you are watching your favourite shows/movies or listening to songs/podcasts.
This TV is Google-certified Android TV that comes powered by Google Assistant and a voice-controlled Smart Remote. The display is also impressive; the HDR10+ is present at such a price range. HDR10+ aims to produce up to 4000 nits peak brightness which is too good of a feature to ignore.
Mi 4K Ultra HD Android Smart LED TV (₹29,999)
This 4K Smart device offers a 4K HDR, 10-bit panel with 1.07 billion colour output at a resolution of 3840×2160. With Xiaomi's Vivid Picture Mode, this Smart TV shows magnificent colour precision and colour animation.
This smart TV gives us an underpowered 20-watt dual-speaker system. Still, the Dolby Audio and DTS-HD ensure that the TV delivers a high-definition digital surround sound format for home theatre users. We can say this Smart TV can be a good fit for Audiophiles.
Additionally, it comes with America's leading processor maker, Amlogic's Cortex A53 processor, with 64-bit power-efficient data processing system to ensure that your TV doesn't lag when your surf the content.  It comes with a decent Bluetooth 4.2 version that consumes lower power compared to its predecessors, and you also get a Dual-band Wi-Fi that supports both 2.5Ghz and 5Ghz frequencies.
Samsung Crystal Pro Series Ultra HD Smart LED (₹34,990)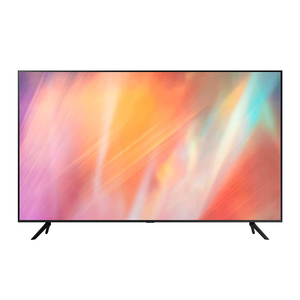 Samsung's new Crystal 4K Pro allows the TV to convey a vast spectrum of colours for optimal image rendition. It has HDR 10+ technology, with the backing of Dolby Vision, the two top configurations for an excellent visual range so that you can see the most elevated visual grade conceivable.
The Motion Xcelerator feature is a unique feature that delivers a precise image and performance by automatically evaluating and balancing frames of the shows/movies/content you are seeing. Why is The Motion Xcelerator feature important? It is essential because it constructs rapid movements much better; so in future, if you see any soccer or cricket game or an F1 car race on this TV, you will be able to witness everything as it occurs immaculately without any lag in the content.
Redmi Ultra HD Android Smart LED TV X55 (₹39,999)
Redmi's Redmi L55M6 Powered packed with Dolby Vision, this Smart TV conveys colours and particulars on the screen with exuberance, the way the content creators of shows/movies planned it to be. You also get the HDR10+ which strives to deliver up to 4000 nits peak brightness which is an excellent attribute.
Like Samsung's Motion Xcelerator feature, Xiaomi's Reality Flow feature also intends to deliver smoother frame rates when you watch high-paced content, be it a sports game or an action-packed show/movie.
Dolby Audio and a better version of DTS-HD, also known as DTS Virtual: X will enhance your overall audio's immersive experience in any space. Unlike Dolby Atmos, the DTS Virtual: X does not need extra height channels or necessities for a specific number of speakers in any format, which makes this TV a great fit even if you do not have additional speakers to plug into the TV as the 30-watt output from the TV's inbuilt is more than capable of delivering an outstanding sound performance.
Another feature of this TV is that one of the HDMI ports has an eARC-enabled function. It means that the audio signal is not compressed compared to the ARC-enabled HDMI port. So, you will hear better audio quality with the eARC-enabled HDMI port.