We are all too aware of the tedious procedure we need to go through in order to travel, specifically the process of getting a visa. However, there is good news. What if there were some countries you could travel to without the need of a visa? Doesn't it sound just great? Let's take a look at our top list of four mind-blowing countries Indians can travel to without a visa.
Hong Kong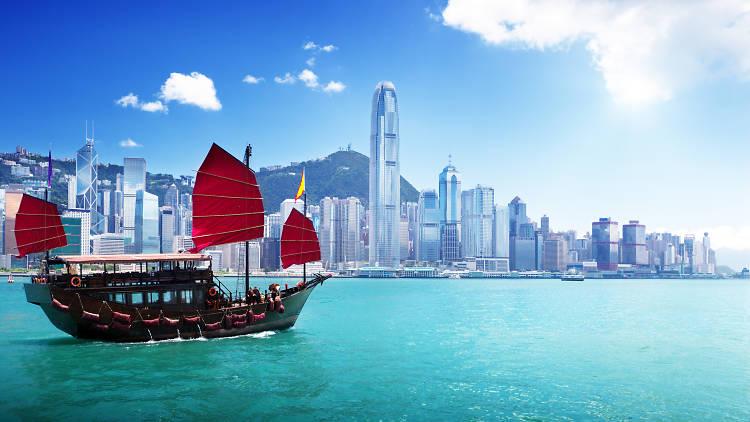 Surprisingly a Hong Kong Visa for Indian citizens is not required in order to travel to this fantastic place; all that is needed is to fill a form online. Hong Kong is a must-visit place for so many reasons. First, if you're a foodie, then you are sure to find cuisines from various countries like India, China, Korea and even Africa. Second, Hong Kong is a shopping hub where you will find all sorts of shops from expensive brands to electronic stores to shop at. Third, traveling within the country is never a problem because Hong Kong has various modes of transport, such as cabs, buses, subways, lorries, ships, and more.
Mauritius
Mauritius is a beautiful island, often called the pearl of the Indian Ocean. This island is the perfect destination for a vacation for many reasons. The Mauritius island has mostly white sand beaches and tropical weather all year round to complement it. Traveling here will offer you the grand opportunity to swim with whales and dolphins – now how often do you get to do this? Nevertheless, you would be amazed at seeing the magnificent waterfalls, lush forestation, mountain ranges and breathtaking coral reefs. Make sure to visit this island as if your life depended on it.
Jamaica
Jamaica is another amazing island we wish to add to this list. Similar to Mauritius, Jamaica to has tropical weather to offer its tourists. You may be surprised to hear this, but one reason why Jamaica is popular is because of its delicious food like jerk chicken, beef patties and the ultimate Ackee and Saltfish. A neat activity that tourists love to try is rafting along the Martha Brae River on a bamboo raft. This pastime is very relaxing. You can also go hiking or camping in the famous Blue Mountains. This is the highest mountain range in Jamaica which offers lush greenery and cozy cottages.
Nepal
Home to the highest mountain range, Mount Everest. It is also considered to be the land of peace and serenity. Nepal offers it, tourists, a varied landscape from mountains, lush greenery, lakes, and even jungles. You are to find diverse wildlife in Nepal as well. Animals like tigers, rhinos, crocodiles and deers are prevalent.  Needless to say, locals here are absolutely kind and hospitable to newcomers. Although Hinduism is the most practiced religion in Nepal, Islam and Christianity are followed too. You are also to find many stupas here which goes to show that Budda has a significant influence on locals here too.